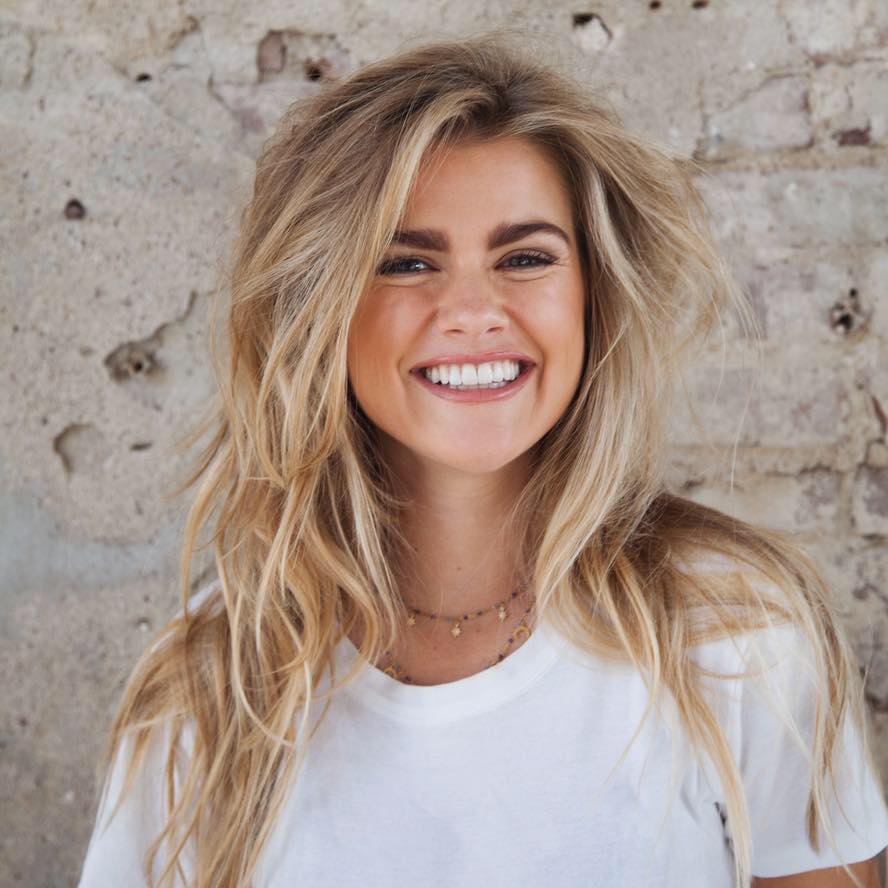 I am very grateful to Jamie Vousten for The Emotion Code sessions and Coaching Program I am following with her.
It helps me to deal with a difficult time when I have been very ill at home and to spread my wings step by step and enjoy everything around me. And also to deal with my physical complaints and feel good. Jamie teaches me to listen well to my inner self and every week I get better at it. The emotion codes sessions are very nice, it feels like 5 kilos of baggage slipping away from you every time. The sessions are very nice and special. Also the coaching programm is wonderful, we walked together through the woods and spiritual things happen and she helps me with good advice.
Jamie helps me to get more energy, find balance and listen to my inner voice. I am very grateful that I ended up with her, she really is the best coach I have had and she makes contact with The Emotion Code sessions with your subconscious. She will answer everything you ask, what is good and not good for you and with your emotions too.
I would recommend it to anyone. Thank you dear Jamie! You are the Best!
Jamie Crafoord (Tv-Presentatrice Luxry Tv, Actrice GTST, Model and Founder of "Calm your tits")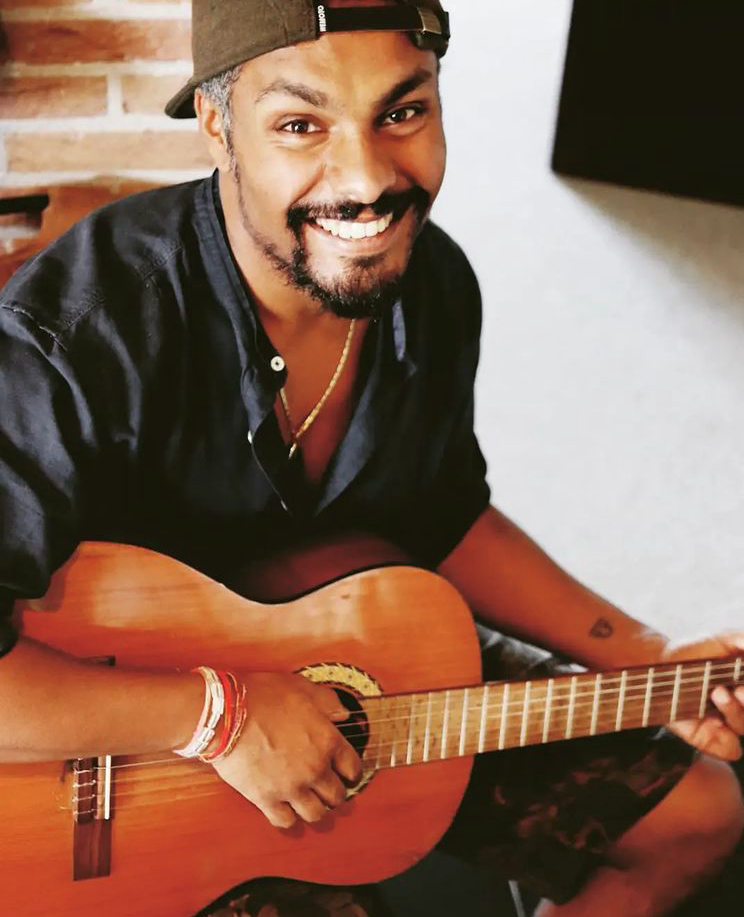 Jamie is a very sweet loving person, where you immediately feel relaxed and comfortable. She invites you to go deeper within yourself.
When you have a reading with Jamie, she makes you feel at ease and connects very fast and easy with you.
It feels amazing to talk with Jamie. The deeper connection happens by itself. I think its Jamie's gift. It happens so naturally and all the lovingness around it, makes it easier to connect even more deeper.
All the readings are an amazing experience.
You immediately can tell that Jamie knows exactly what she does and that she has a lot of experience with working with people and that she gives her all, every time. She goes all in for you, always. She has all the attention, focus and energy on you. You feel and know this instantly. This feels amazing to be heard and seen fully.
I can recommend everyone, who wants to know more and go deeper and doesn't get there by themselves. Jamie can and will help you with that. Blessings!
Wishal Bhoewar (Yoga Teacher)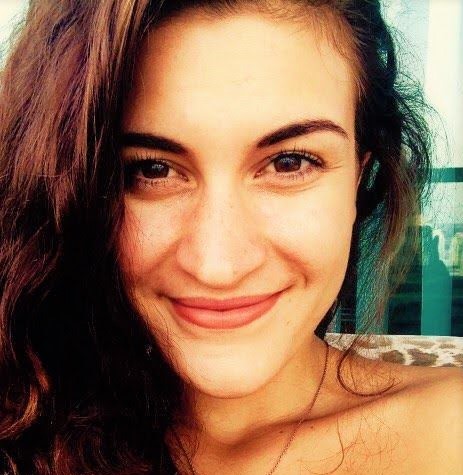 I had a very beautiful week with both of you(Roel and Jamie as teachers in the retreat). I loved how you are both able to create a light and humorous atmosphere, holding the space when 'things' come up, but with also good dose of lightness, which I sometimes forget when working on my own!
I think of you Jamie have a great intuition and I really liked how you could pick and select the exercises that suited me in that period; plus it was almost always outdoors, allowing me to reconnect with nature and silence. The exercises that had the most impact on me were the silent day, which I found beautifully challenging and the walk in nature with you, with just walking, feeling the ground and just being.
Thank you so much for the beautiful guidance, energy and presence that you gave us during this retreatweek in France. It has been of great help and inspiration.
Fransesca Bianchi (Yoga instructice and Physiotherapist)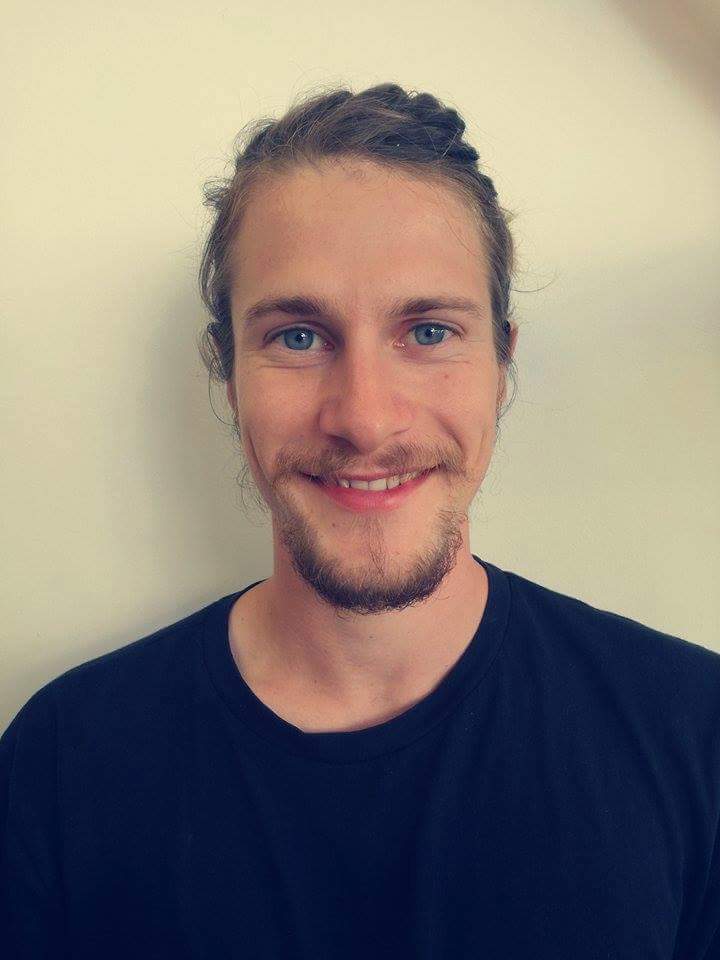 It has been great to meet and to get to know to you in the Retreat in France. I love and admire how you are, with your easiness and your flow. I like how you talk and teach from your heart. Its very inspiring for me.
The retreat was great. You learned me also that life is also about the magical in life. Thank you and lots of love.
Simone Benini Lorenzo (Physiotherapist)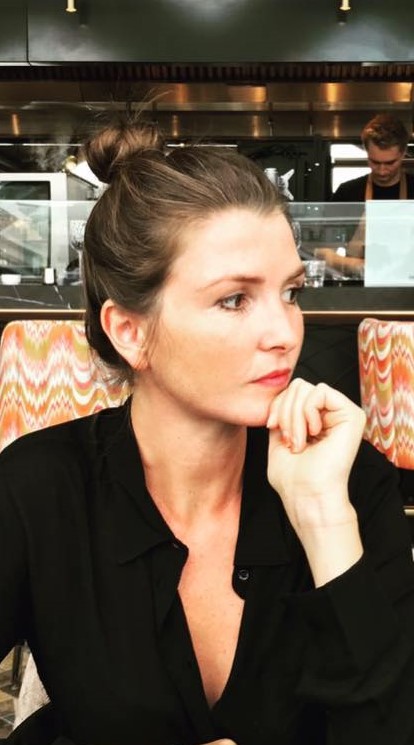 'The Course with Jamie I really liked. Jamie is very sweet and open. Thats nice because it makes you feel safe in everything you are. The exercises in her courses are pure and touches you. You can work with it immediatly. It is miraculeus and practical at the same time. Things became visible for me. For instant the connections I've had with the people around me. And what that means for me. With a beautiful exercise I got in depth with this. It gives me an epic feeling to get insights in this. For me it is important that I see life in a positive way, so that I can fulfill my dreams. Jamie has a clear way of seeying things and by talking to her I feel lighter in an instant. And then I get super motivated with living and in what I really want.
Jonna Balk (Artist)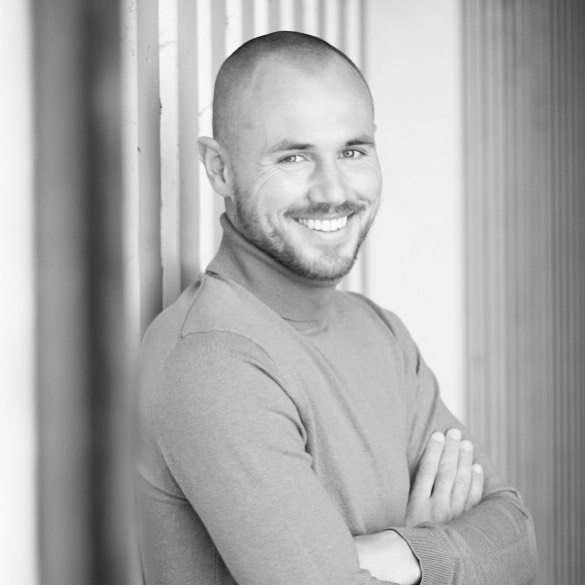 "The difficulty of personal development and growth is to integrate what you learned from a course or book into your daily life. From my own experience I know that you often get off to a good start in the first few weeks and then weakens it again and you often fall into your old patterns. This made me decide to look for a coach and that's how I ended up with Jamie Vousten. I experienced the sessions with Jamie as very pleasant, the tips she gave were very useful and she gave good advice at moments where you got stuck.
Especially for me, Jamie acted as a kind of reminder to focus on my mindset, something you sometimes forget in the crowds. Thanks to her handy tips, she was always able to keep me focused.
So if you are looking for more depth in your life, want to change old patterns or create your wishes for reality, then Jamie is the right place for you! I have experienced her as very pleasant and energetic, whereby she was able to give the right advice at the right times. "
David Rigter (Coach and oefentherapeut)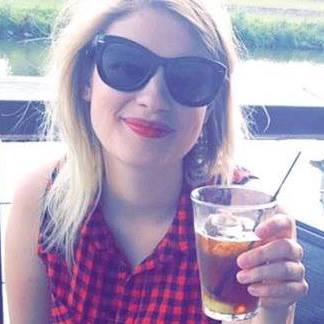 I was stuck in my life for a moment because of a combination of a difficult career switch, tiredness and embarrassment. Thanks to Jamie's very broad knowledge in various fields, she was able to link this complex combination of problems well and to explain the causes thereof. There was a good click, and Jamie's exhausting enthusiasm and positivity had ignited me. She managed to excite me exactly where it was needed with good conversations and assignments. She taught me to look at myself in a different way. And I apparently needed that. In the end you have to work on yourself, but the wisdom and positivity that Jamie has given me I keep in mind!
Maja Ramaekers (Tattoo-Artist)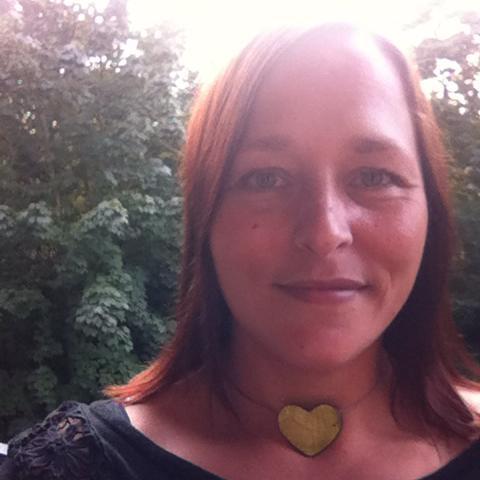 Jamie Vousten's workshop is fantastic. You will be warmly welcomed and provided with a drink. The nice thing about the workshop is that you get started right away! You are going to create your life the way you want. You do this on the basis of questions and assignments. You quickly get a picture of exactly what you want in and with your life. I immediately gained insight into which steps I could easily take to live my dream life.
We had a delicious vegetarian lunch with delicious dishes made by Jamie. Super!! A very valuable workshop with a nice meditation. It was wonderful that you could immediately share your experience with the other participants and receive feedback so that you know right away what to do with it.
I highly recommend the workshop!
Mireille van Barneveld(Antroposofisch Coach)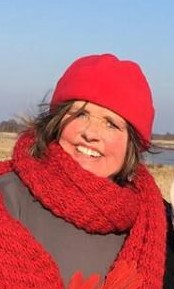 Jamie's online program "Follow your passion from your inner compass" has opened doors for me that were hermetically sealed so far. Limitations, beliefs, she could name and remove them. Her program is clear and well-arranged. Every new module starts with a video of her own, which is inspiring and inspiring. That alone inspires confidence and that makes you want to start the module. Whatever assignment you get: reading, listening, watching, writing, it gives you space in your head! Through Jamie I really learned to listen to myself and I really love myself now. What is even more fun is that I now also see things with other people and that I can make others so happy, which makes me feel even happier.
Jamie her Workshop "Live your dream life" was great. I would advise others to do this workshop immediately. It is so enlightening and gives so many insights! You think you know yourself, but you should pay attention what a surprise.
About Jamie; The best is yet to come!
Elseleen Wieten (Owner Royal Koopmans)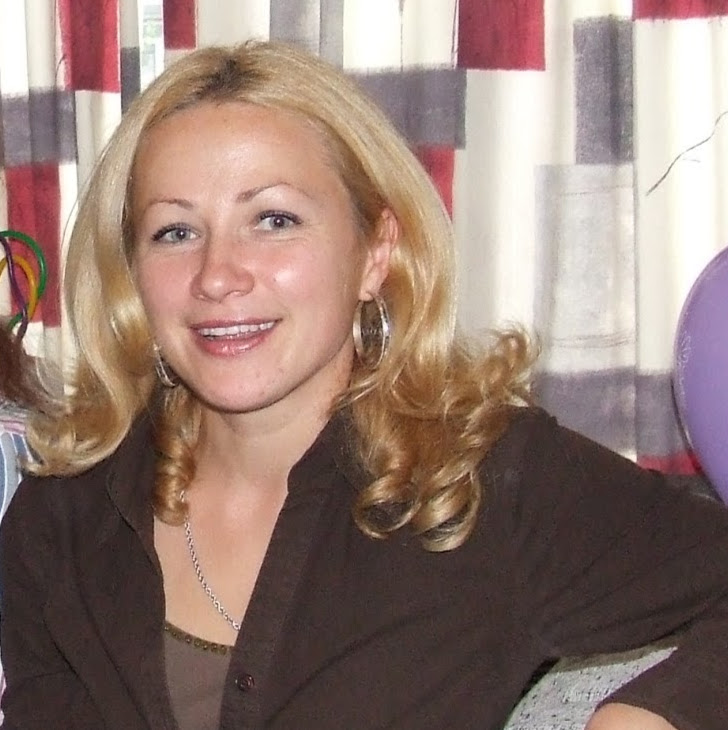 The workshop "Live your dream life" was very educational and fun. The lunch was also delicious. I would definitely recommend it to others. It has brought me many insights.
Maya Protic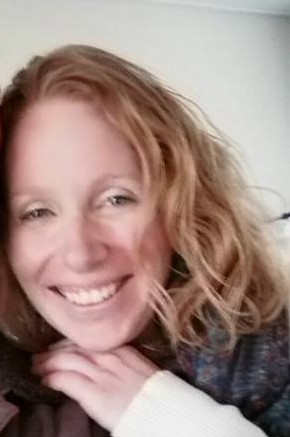 Jamie came on my path at the right time, this is something I am very grateful for. Without going into too much detail, there was a lot of tension in our family after a divorce, my daughter was not feeling well, I had to deal with poor sleep and anxiety attacks. At Jamie I started following the course Follow your passion from your inner compass and I recently received the Positive Flow Mail.
I find the course extremely enjoyable, it is divided into various lessons with introductory videos from Jamie, easy-to-read text and extra videos. The great thing about this course is that it is online, so you can decide when you want to follow the course, but there is personal guidance from Jamie. All my questions have been answered with respect and advice. I have experienced this as a great support and received a huge energy boost. Currently there are many coaches and the like active on the internet. In my opinion is the personal guidance, help and the messages in the private facebook groups where Jamie goes the extra mile. Also the messages from Jamie with her development and her plans are nice to read as well as her blogs.
Thank you Jamie for the great courses, blogs, videos and advice. I look back to the future with a positive feeling and that is partly due to you.
Michelle Oren (Business Owner)
''This unique holistic approach will reach your highest transformation!''