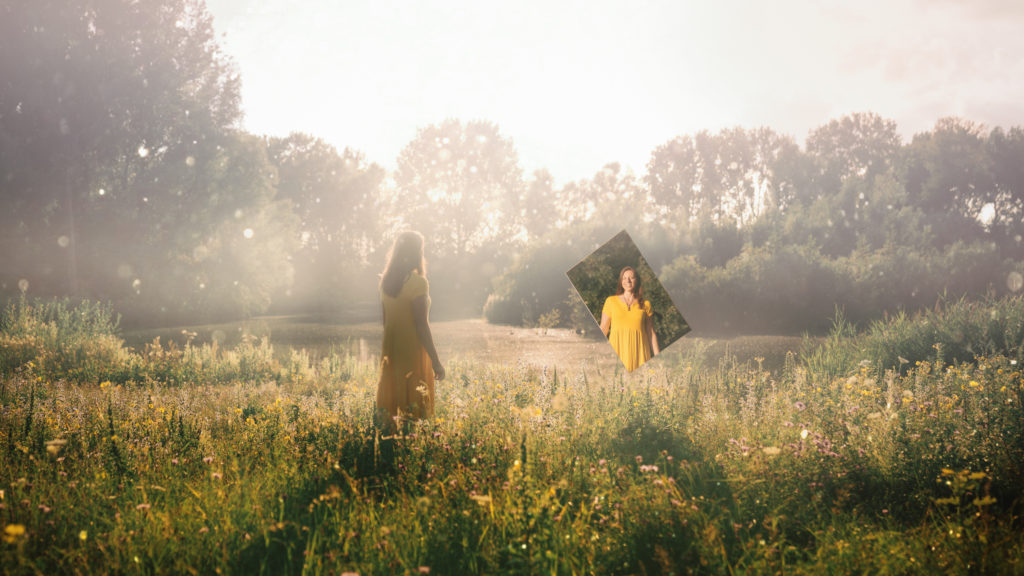 No selflove
No selfworth
Such a bad selfcare
No acceptence of me
That changed completely!
I love myself now and I feel amazing.
I look fantastic! And I am so proud of me.
I believe now that I am the most worthy and have so much to give.
But it wasn't alsways like that. I will tell you something…..
I never felt that I was worthy of existance. I always saw that others were worthy, but not me. So when I looked at my body, I only saw the ugliest body and wanted to hide myself. I hated it!
I felt constantly so empty and stuffed it full with lots of foods and took a lot of drugs, alcohol and smoked a lot.
I stuffed everything in it. I did not even care if I died.
I always felt sick, without energy and was depressed most of my life.
My selfcare at a physical, mental, emotional, spiritual and financial level was the worst. I had no selfworth and felt not good enough all the time.
I was always comparing and thought that others were better, more beautiful and more special then me.
I wasn't grounded in this body and in this world, because I didn't want to be here. I hated living on earth.
But everything changed!!!
My life transformed completely, when I put selfcare at number one. When I put myself at number one.
Selfcare at a physical, mental, emotional and spiritual level.
And FELL IN LOVE WITH MYSELF!
I gave myself the best and saw and felt my selfworth grow each day.
Everything started when I started to give my physical body the best it needed. So everthing started at the physical level.
I started with grounding myself on more ways. And giving myself the foods that my unique body needed. For me that is a plantbased foods lifestyle, with Godmade food, with a minimum of sugar. Food dat is made by God and not in a factory, without ingrediënts. Food that is full of sunlight and water. Food that is very nutricious with an energy full of love made by the earth. I also started to give myself the rest that it needed and went a lot outside in sun and nature and earthing to ground here.
And I came to know, that when I started to give myself physical the best, it had its positive effects on the mental, emotional and spiritual and even financial levels.
Health is wealth. And when you are tired or feeling stuffed, then you immediatly feel less great at a mental and also emotional and spiritual level.
When you feel alive and full of energy you immediatly make better choices for yourself and have less moodswings and feel better at a soullevel.
Now I know that everything starts at giving myself the best at a physical level first. Giving this Divine unique tempel the best it needs.
My path is the way to selflove, selfworth, selfacceptance and great selfcare. The way to giving myself the best of the best first, so that I can be there for others.
That is why I love what Maya Angelou said ;
''Prepare yourself, so that you can be a rainbow in the clouds of others!''
This message is with me for years now. It is who I am, and what my path is.
So start giving yourself the best at all levels and start with the physical.
Start giving your body the best. You have a physical, mental, emotional and spiritual body.
It wants love and all the good stuff!
This is/was my BIGGEST STRUGGLE in life.
I not only did it with food and all the others addictions and drugs.
I also had relationship after relationship, where I gave my all to the other, put the other first and myself last. I lost myself again and again. I adapted completely to the other one.
This also happened in all the different jobs I had. And came with a burn-out out every job. Yes some people have one burn-out, I've had already a lot of them.
It happened again and again because I did not see my selfworth.
I am still growing on that path, because it is life-long, but o wow so much already transformed on all levels.
When I look in the mirror now, I smile and feel so much love. I am seeying my Divinity.
I am a Child of Divine!
I am a unique expression of Divinity and here for a special reason.
I am so beautiful and so gifted and needed.
The world needs me!
The gifts I have, are there for the reason to share it with others. To live my unique expression.
I am LOVE!
And I am here to show it to you by my example and by telling it to you now!
You are Divine! You are beautiful and magnificient!
You are here for a special Divine reason. You are unique and you are gifted.
The world is waiting for you to share it with them.
They need you!
You are gifted!
You are here for a Divine reason and you are here to live your highest best of the best life. You are here to live your highest version of yourself!
You are so worth it!
Start living!
Start Giving!
First to yourself, then to others!
You are Divine!
You are LOVE! Be that LOVE!
Open your heart fully and beam the love out of you.
Look into the mirror and be proud of that unique version that you are!!!
Wow
Love and Light,
Jamie
Ps. And if you need help with that proces, because it is a big one. Then I can help you at all levels to become holisticly healthy at physical, mental, emotional and spiritual level. Look on my website for all the options to help you. And if you want a complete programm, then I can recommend you my new High End Transformation Programm, where I will help you at all levels. You will get the highest value, the best training there is. Your transformation will be a fact. This Programm is a 6 months coaching proces. If you are ready to live your highest version of yourself and the highest best of the best life, then this is it. More info here.
#lawofattraction #awakening #channeling #enlightenment #love #selflove #selfworth #selfcare #awake #oracle #psychic #joy #abundance #emotioncodepractitioner #emotioncode #loa #higherconsciousness #trust #totalsurrender #surrender #Divine #channel #transformation #changetheworld #makeanimpact #legacy #embodyment #healing #thelawofattraction #theemotioncode #subconscious #emotionalblocks limitedbeliefs #mindset #missionofloveacademy #beauty #health #freedom #inthemoment #vegan #mindfullmom #automatocspeaking #automaticwriting #divinity #divinelove #bestversionofourselves #beingness #lightoflove #surrendering #followyourjoy #gratitude #synchronicity #consciousness #channelingdivine