It gives your body the time to regenerate immune cells.
I think waterfasting is super good for the body.
It has a lot of positive effects.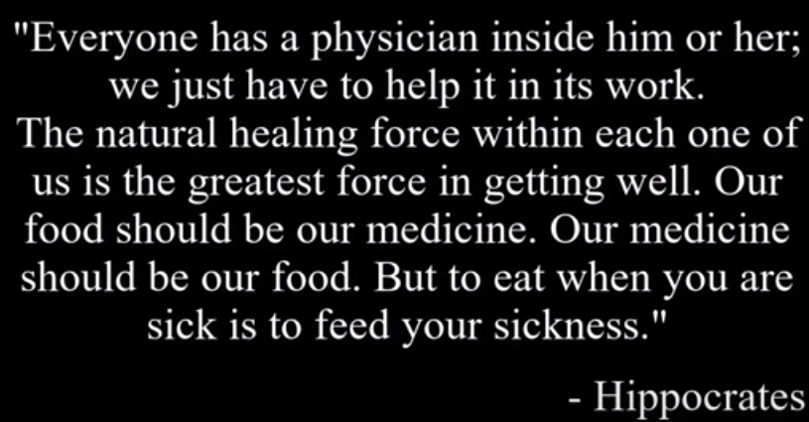 When you are sick, I think this is the fastest way to healing.
This is why, when animals are sick they stop eating and if they can they will lay outside on the earth or grass. This is earthing, another way to fastly heal.
Also the Egyptians did a lot of fasting. And they were the healthiest people on earth. I also lived as an Egyptian in 3 past lives.
With fasting it is important that you do a lot of things together with it. You don't just start with fasting without knowing what to do.
It is really important that you already eat healthy and light meals.
For example, this is what I do.
I already eat plantbased and most of it is organic. I eat sugarfree and eat no junkfood. This is my 100% rule. Sometimes I also break through my discipline and let it go, but I would say 99% of the time I surrender to Divine and follow this healthy rule.
I don't/never drink coffee, cafeine or alcohol. I drink only always hot water.
Then before the fasting I eat a little less and light.
Then when I am fasting on water, I plan no other things. I just take a lot of rest, meditate a lot, read or study. I always do as less physical activities as I can. Never go to the gym or workout then. This is to heavy for your body at this time.
You can take a massage if you want. I did that yesterday, had an hour a Thai massage. It was heavenly. It helps the body removing toxines and is overall good for the body.
With fasting I plan a day or weekend off. And then I only drink hot boiled water, bless it, thank it. I wrote a blog about it earlier, about the importance of doing that.
An important note! I only do waterfasting when my body wants it too. When Divine guides me to.
For months now I completely surrender to Divine/ Higher Self and let It guide me. I do whatever guidance wants me to. The lower physical Jamie self is out of the way. I listen to the guidance, because I believe it is the best for me. I believe my Higher Self knows exactly what is best for me. I write and speak about this for years now. 7 years ago I made an online programm about this.
I start with waterfasting when Divine wants me to and stop when it says that its time to eat. And then I listen what to eat and when and what to eat again.
Afterwards the fasting I eat a light and healthy meal. The days after that also.
For example, yesterday I did a fast for 20 hours and after that my Higher Self said I could eat a Kaki(its a fruit) and an hour later an avocado(a fruit). Then it said that I fast again.
I did not know this because I completely surrender in each moment. I don't know what to happen etcetera. I completely trust Divine's Masterplan for me and surrender. I made the last years ago a lot of videos about this topic.
Now that I am writing this I am already in 19 hours of fasting and Divine said to me now that I can eat again. I can drink a green healthy smoothie, waterbased, with a lot of superfoods.
Fasting is for me the fastest way for healing.
The last weeks and days I am healing a lot of old stuff that came to the surface. A lot of things don't serve the new me anymore. I became a whole new person, a whole new state of being. A whole new body on a cellulair level.
Deep deep healing accured.
And I went through a fully Kundalini-awakening. That did also a lot to my system.
This fasting now was neccesary to help this healing on all levels of my body. Physical, mental, emotional and spiritual body. It helps the healing faster and deeper.
This is all to purify the body again.
This is also why great masters like Gandhi, Jezus, Hippocrates, Plato, Plutarch, Hindi, Buddhists, Taoists, Christians and also the Egyptians did this a lot. Weekly, monthly or yearly.
And Egyptians were the healthiest on earth.
For me that is also a goal in this life.
This purification of the body helps also the spiritual path, the spiritual development. You become a much lighter Lightbody. Less dense. It raises the vibration and helps you raise your consciousness to a Higher consciousness.
For me that is extra important, because of my Purpose and Work here in this life. I have to prepare the instrument(my body) for Divine so that I can be a Clear channel for Divine. So that she can work through me and share the truth.
And because my work here is to teach and to channel Divine to create Heaven on Earth, for me that is extra neccesary to do this. It is part of my Path.
And another positive effect of waterfasting is that you lose weight very fast. I love that. Because I struggled all of my life and now my body is the most beautiful and strong I've ever seen. It is in the best state ever. And I mean ever. Even in my childhood it was so different and I had always a lot of things going on.
I see my body now as an important Divine Body Tempel, Divine instrument, so I treat it that way. It is super valuable and it deserves the best.
I believe Divine and Higher Self knows what is best for me and for my body. For the holistic me, all of me. So that is why I listen and surrender to it.
I give my body the best of the best.
Last week I broke one of my toes and before yesterday I instantly had a lot of bellyache in a way that I've never had. It was the small intestine talking to me.
I am healing a lot of old stuff. It is the right time for it to grow further. So a lot of things come up to the surface to be healed.
And this fasting was the fastest way to help heal the body and it did. It went away very fast. So I can understand why the Higher Self wanted me to do this waterfasting again and for two days in a row.
I also removed a lot of old emotional baggage again the last weeks with the Emotion Code. More info about that here.
So I see so much reason for fasting.
For me this feels amazing. It feels amazing when you know and feel that this is the best gift for your body now. I love it. I love fasting and I love eating. It feels amazing to listen to Divine and its Gifts for you. Your lower self could never know.
If you fast and you feel this is good and you are in full selfcontrol and discipline, but because of advice from your Higher self, then you feel like you are a warrior. You feel invincible and that you can handle everything. It is on top of the world feeling. Amazing!!
And when I look into the mirror, I think ''Wow Jamie, I am so proud of you! You've never looked this amazing. My skin lookes so much better. I glow. I sparkle. I am so fit, full of aliveness and energy and have a beautiful toned body.'' It is not just that it is toned and muscled, but the fact that I know that I give my body the best of the best and this is the result. It feels amazing and I have an unique body and I am loving it for its uniqueness. I am a unique expression of Divinity. Thank you Divine for this Unique Divine Body Tempel.
Love your unique body and give your body the best! Listen to your inner guidance.
Much Love,
Jamie
If you want help with healing on the emotional body, for an Emotion Code session to release emotional baggage and remove your heartwall to open your heart fully. Or if you want to test your physical body what foods it wants and what not, then also. And if you need more help on a physical, mental, emotional and spiritual level? I could also do a reading about what is most important for you now. This could be about work, money, relationships or whatever coming in future. Whatever your problem is and you need guidance, Send me an email. Contact me here.
(Disclaimer; I am not a doctor and these are not recommendations. This is only my perception on things. I am following my unique guidance from my Higher Self. Only do this when you know exactly what to do and in advice from a doctor. And not for kids and pregnant woman.)